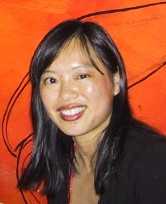 Amy Koo, Director
Welcome to USANA, where we manufacture the highest-rated nutritional supplements and world-renowned weight management and personal care products.

Hello, I am Amy Koo and my family and I have enjoyed the health benefits of these products for over ten years. I have also enjoyed the side income from sharing these products with others.

My purpose in developing a business with USANA was to set myself up with a back-up plan to the uncertainties of corporate life. In doing so, I not only gave myself tax advantages, but I created true health for myself, husband, children and all our family.

I encourage you to take advantage of all USANA has to offer -- both in terms of all the health benefits and the potential of building an international business you can run from home.

Take the Health Assessment to find out which products would be of most benefit. Then, let's talk about how you can turn getting healthy into creating extra income as well.